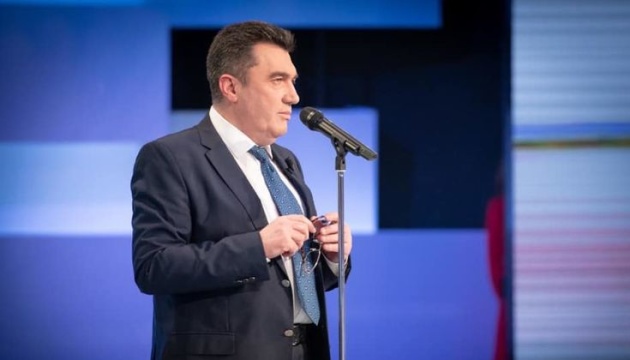 Danilov calls Zelensky's annual address a clear action plan for government
Secretary of the National Security and Defense Council of Ukraine (NSDC) Oleksiy Danilov has called this year's address by the president to the Verkhovna Rada a clear action plan for the authorities, according to the NSDC's Facebook page.
"This year's address by President of Ukraine Volodymyr Zelensky to the parliament is a clear action plan for the authorities in domestic and foreign policy," Danilov said.
According to him, achieving peace remains a top priority for the head of state, and 86 days of silence on the front line in Donbas is a clear confirmation of this.
According to Danilov, the president's initiative to create the Crimean Platform format, aimed at coordinating international efforts to protect the rights of Crimean people and ensuring the de-occupation of the peninsula, is extremely important.
"The issue of Crimea is also key to us, and we have never removed it from the agenda. The intensification of the negotiation process and the attraction of new participants will bring us closer to restoring the territorial integrity of Ukraine within its internationally recognized borders," he said.
Danilov stressed that the increase in spending on financing the country's security and defense sector is a principled position of Volodymyr Zelensky in matters of national security. The amount of funding for Ukraine's security and defense sector in 2021 is projected at 5.93% of GDP, he said.
President Volodymyr Zelensky on Tuesday made an annual address to the Verkhovna Rada on the internal and external situation in Ukraine.
The National Security and Defense Council is the coordinating body for national security and defense under the President of Ukraine.
op