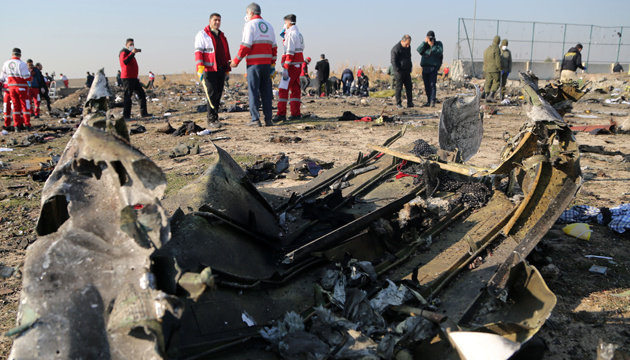 UIA plane crash: second round of talks with Iran starts
The second round of talks with Iran on the Ukraine International Airlines' plane crash near Tehran has begun.
"The second round of talks with Iran on the downing of UIA Flight PS752 has begun. We will work for two days. We will discuss the further course of the investigation and other important aspects: aviation, military, criminal cooperation, application of international conventions," Deputy Minister of Foreign Affairs of Ukraine Yevhenii Yenin announced, the Foreign Ministry's press service posted on Twitter.
As reported, talks on the UIA plane crash were scheduled for Monday, October 19, in Iran, including a meeting between Deputy Foreign Minister of Iran Mohsen Baharwand and Deputy Foreign Minister of Ukraine Yevhenii Yenin and the Ukrainian delegation. Three technical meetings are expected in this round of talks.
At the same time, Yenin said that the parties would not discuss compensation.
On January 8, 2020, Ukraine International Airlines Flight PS752 was shot down near Tehran by an Iranian surface-to-air missile, killing 176 people, including nine crew members (all Ukrainians) and 167 passengers (citizens of Ukraine, Iran, Canada, Sweden, Afghanistan, Germany, and the UK).
On July 18, France's Civil Aviation Safety Investigation Authority received Flight PS752's recorders from Iran. Ukraine's Deputy Prosecutor General Yevhenii Yenin said later that the transcript from Flight PS752's recorders had confirmed illegal interference with the plane.
Negotiations on compensation for the downing of Flight PS752 took place in Kyiv on July 30 with the participation of the Iranian delegation.
ol