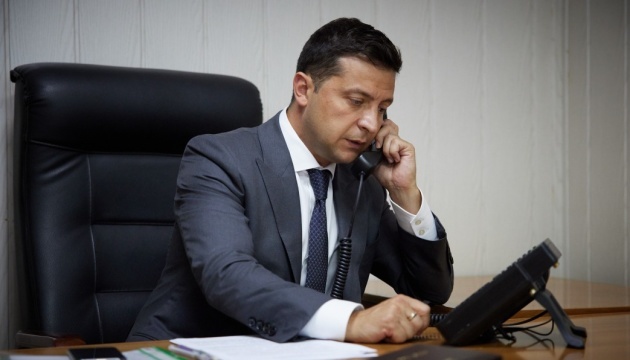 President Zelensky had phone conversation with Canadian PM Trudeau
During a working visit of President of Ukraine Volodymyr Zelensky to Turkey, a brief tripartite phone conversation was held between President Zelensky, President of the Republic of Turkey Recep Tayyip Erdogan and Prime Minister of Canada Justin Trudeau.
"The Prime Minister of Canada had a telephone conversation with the President of Turkey, during which Recep Tayyip Erdogan said that he had a surprise for Justin Trudeau, and handed the phone to Volodymyr Zelensky," reads a report posted on the Ukrainian president's website.
The leaders of Ukraine and Canada exchanged friendly greetings and briefly discussed issues of common agenda and cooperation in topical projects.
It is noted that Volodymyr Zelensky and Justin Trudeau were pleasantly surprised by the possibility of a friendly conversation in such a format.
iy