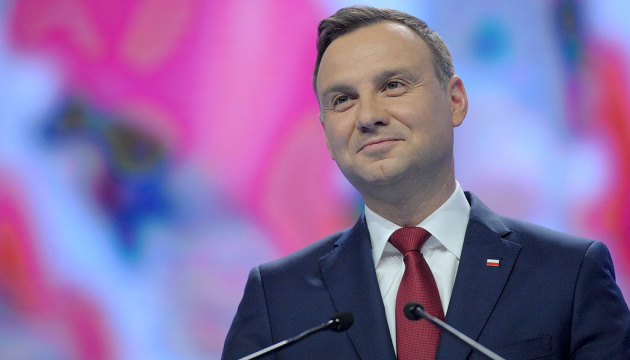 Duda arrives in Ukraine, calls his visit especially important
Polish President Andrzej Duda arrived on a three-day visit to Ukraine on Sunday, October 11.
He wrote on Twitter that relations with Kyiv are very important for Warsaw, according to Ukrinform.
"Today's visit to our neighbor, Ukraine, is especially important. In a pandemic, many sectors of the economy depend on even better inter-state cooperation and concrete solutions. Poland's ties with Ukraine are very strong and we are working together to strengthen them," Duda wrote.
The political part of the visit is scheduled for Monday, October 12. Duda will meet President Volodymyr Zelensky, Prime Minister Denys Shmyhal and Verkhovna Rada Chairman Dmytro Razumkov. The political talks will be devoted to bilateral cooperation, Ukraine's Euro-Atlantic aspirations, as well as regional issues, including the situation in eastern Ukraine and Belarus.
In the Ukrainian capital, Duda will take part in the unveiling of a monument to the legend of Solidarity, ethnic Ukrainian Anna Walentynowicz, on the territory of the Polish embassy.
The third day of Duda's visit will be dedicated to economic issues. Two agreements will be signed in the presence of the two countries' presidents. The first one will concern the access of the Polish state oil and gas company PGNiG to privatization in Ukraine's energy and gas sectors. The second one – an agreement on cooperation between the ports of Odesa and Gdansk - will be signed in Odesa.
In Odesa, Duda will also lay flowers at the memorial plaque to former Polish President Lech Kaczynski.
Photo: flickr