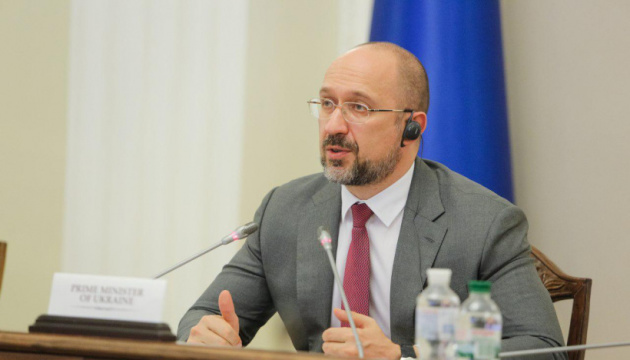 Shmyhal orders Ministry of Health to increase number of COVID-19 beds in regions
Ukrainian Prime Minister Denys Shmyhal has held a meeting with the heads of state regional administrations with the participation of Secretary of the National Security and Defense Council Oleksiy Danilov to discuss the situation with the spread of COVID-19 in Ukraine, according to the government's website.
"Today, the leader is the Kharkiv region, where another 630 people fell ill. The highest growth rates are also in the city of Kyiv and the Odesa region. Instead, the situation in the western regions has stabilized somewhat," Shmyhal said, adding that a new record number of patients with COVID-19 was set in Ukraine on October 8 - 5,804 people.
The prime minister heard reports by the heads of regional state administrations regarding the epidemic situation in the regions. He also instructed the chief state sanitary doctor, Viktor Liashko, and the heads of regional state administrations to control the work of hotlines.
"We will develop contact centers on their basis. One of the biggest priorities is the rapid deployment of the system for detecting contact persons," he said.
Following the meeting, Shmyhal also instructed the Ministry of Health to increase the number of beds for COVID-19 patients through the possible involvement of departmental hospitals and institutions of the National Academy of Sciences.
The heads of regional state administrations and Kyiv City State Administration were instructed to mobilize all services and establish effective communication and coordination with the Interior Ministry and the State Service for Food Safety and Consumer Protection, in particular with regard to the holding of mass events.
A record 5,804 new coronavirus cases were recorded in Ukraine on October 8. The total number of COVID-19 cases is 250,538.
op