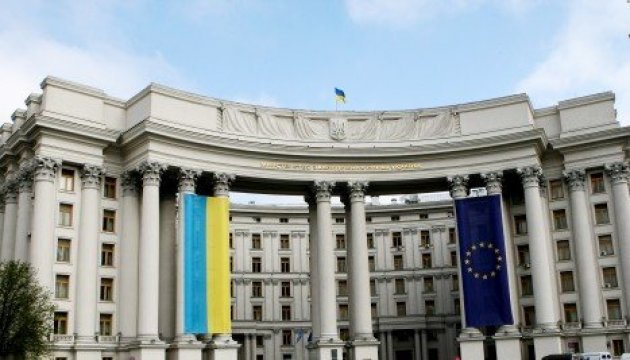 Ukrainian Foreign Ministry warns citizens against travel to Kyrgyzstan
The Ukrainian Foreign Ministry has recommended that Ukrainian citizens refrain from traveling to Kyrgyzstan due to the destabilizing security situation there, the ministry's press service has reported.
"Due to the ongoing protests in the Kyrgyz Republic and the complicating security situation amid clashes between protesters and law enforcement officers, the Ministry of Foreign Affairs recommends that Ukrainian citizens temporarily refrain from traveling to Kyrgyzstan until the situation gets stabilized there," the report reads.
At the same time, Ukrainian citizens who are already in the Kyrgyz Republic are strongly advised to be vigilant and careful, to avoid crowded places, not to participate in demonstrations and protests, not to enter into disputes with the local population on issues related to the domestic political situation in the country, and to follow the news and recommendations of local authorities.
In case of an emergency, threat to life or health, the Ukrainian Foreign Ministry calls on Ukrainians to immediately contact the embassy's hotline by phone: +996 701 88 84 63, e-mail: emb_kg@mfa.gov.ua or the ministry's round-the-clock hotline by phone: +38 044 238 16 57, e-mail address: cons_or@mfa.gov.ua.
Parliamentary elections were held in Kyrgyzstan on October 4. According to preliminary data, four political parties overcome the election threshold.
At the same time, ten of the 12 opposition parties that lost the elections refused to recognize the preliminary results of the vote. The leader of the Bir Bol party, Altynbek Sulaymanov, called for new elections to be held without the participation of parties associated with the government.
On October 5, protests against the results of the parliamentary elections began in the Kyrgyz capital and other cities. The protesters demanded that the voting results be canceled and that new elections be held.
Security forces used grenades and water cannons to disperse those dissatisfied with the results of the parliamentary elections.
According to the Kyrgyz Ministry of Health, more than a thousand people were injured and one was killed in the riots.
The Central Election Commission decided to annul the results of the elections in Kyrgyzstan.
op