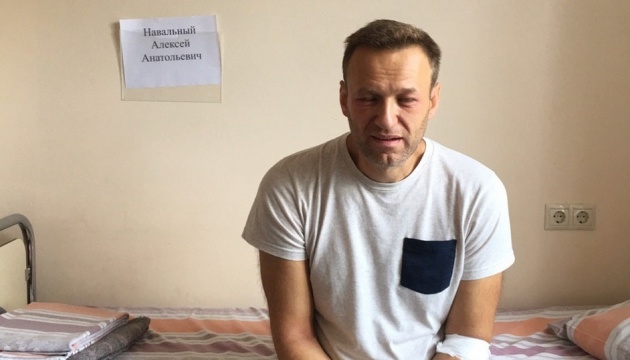 Everyone wants to see results of investigation into Navalny poisoning - Zelensky
Ukrainian President Volodymyr Zelensky has said that world leaders should prevent the continuation of policies that lead to tragedies such as the poisoning of Russian opposition leader Alexei Navalny, but called for dialogue with Russian President Vladimir Putin to resolve some issues.
He stated this in an interview with Politico Europe, the presidential press service reported.
"The whole world is closely following the details and results of the investigation into the tragedy with Mr. Navalny, which are to be published by the German side. We all want to see it. We as a society, you as a journalist, and I just as a person, not even as president, need to draw certain conclusions about Mr. Navalny. We need details. We understand that any policy aimed at such complex issues is aimed at threatening people in this policy. I am convinced that all leaders should unite in their statements, sanctions policy and do all to prevent the continuation of such a tragic, complicated policy," Zelensky said when asked whether the Navalny issue should be taken into account when discussing the resumption of relations with Russia.
Zelensky said in this context that without dialogue with Putin, 140 Ukrainian prisoners would not have returned to their homeland.
"It doesn't work only in the Normandy format – it's not enough. We have issues that were not addressed in the Normandy format. It is the question of the return of our sailors, humanitarian difficulties faced by Crimean residents who are in captivity, many of them are behind bars. Such issues need to be resolved with the Russian president," he said.
op