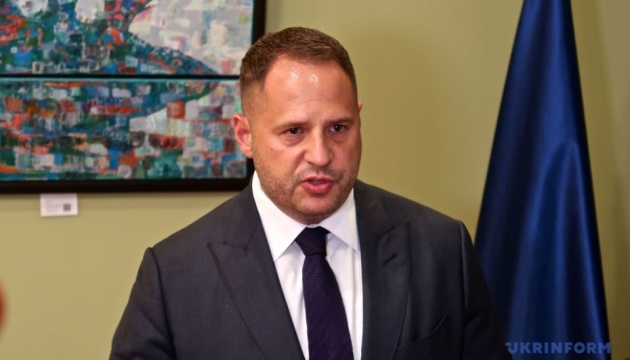 Ukraine has plan for peaceful settlement of situation in Donbas – Yermak
Ukraine has a plan for a peaceful settlement of the situation in Donbas; and the final stage of this plan is local elections.
According to Head of the Office of the President of Ukraine Andriy Yermak, the plan is already "on the table" and awaiting "answers from our counterparts."
The final stage of this plan is to hold local elections in the de-occupied territories under Ukrainian law.
"One of the major achievements of this year is that none of our international partners have any questions about Ukraine's position. A Ukrainian peace plan is on the table. This plan includes the thing that the Ukrainian people are waiting for, and that, I hope, the residents of Donbas, our military and their families are waiting for … Therefore, we managed to create an atmosphere in the negotiation process, both in the Minsk and Normandy formats, when no one has any doubts [about our position], all that remains is to get answers from our counterparts," Yermak said on the air of the Ukraina 24 TV channel, Ukrinform reports.
According to him, the plan can be finalized, but the "other side" must decide whether it agrees to a peaceful settlement or not.
Yermak added that Ukraine must return its territory, regain control of the state border, and then democratic elections will be held in the demilitarized areas of Donbas.
ish