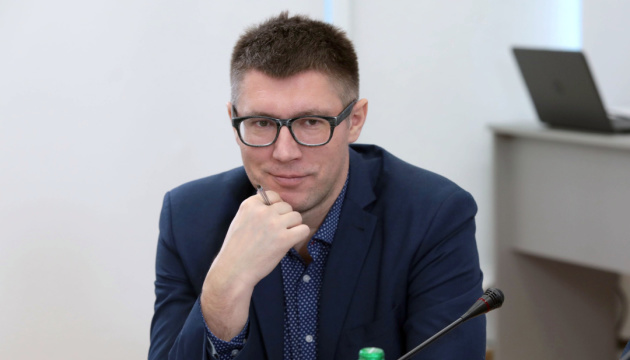 MCIP developing strategic document to raise public awareness of NATO
On October 1, the Ministry of Culture and Information Policy (MCIP) held an interdepartmental meeting to discuss a draft strategic document to raise awareness and ensure citizens' support for public policy in the field of Euro-Atlantic integration, according to the ministry´s press service.
"The process of creating the document has started with the involvement of all stakeholders at all levels. The issue of cooperation with NATO is one of the priorities of the National Security Strategy," said Deputy Minister of Culture and Information Policy Taras Shevchenko.
He also congratulated newly appointed Director of NATO Information and Documentation Centre Vineta Kleine and thanked her for participating in the discussion.
The meeting was moderated by Oleksandr Makobriy, Head of the Ministry´s Main Department of International Information Policy, Media and Communication. The event was attended by representatives of the Ministry of Foreign Affairs, the Defense Ministry, the National Institute for Strategic Studies and other public authorities, NGOs and foreign missions.
iy