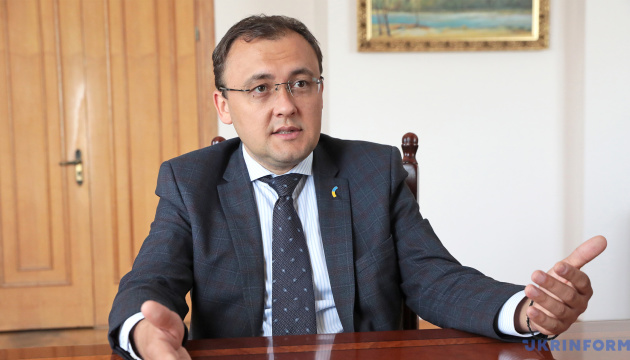 Bodnar, ambassador of Netherlands discuss MH17 case
Deputy Foreign Minister of Ukraine Vasyl Bodnar met with Ambassador of the Netherlands to Ukraine Jennes de Mol on September 30, the ministry's press service has reported.
The main attention of the interlocutors was focused on the development of cooperation in the investigation of the downing of Flight MH17. Bodnar noted Kyiv's commitment to make every effort for a fair investigation into the downing of Flight MH17 and bring to justice those responsible for this crime.
The parties also discussed the prospects for cooperation in trade and economy, given the leading role of the Netherlands as one of the largest investors in the Ukrainian economy. An agreement was reached to intensify work on bilateral projects in the field of mine clearance in eastern Ukraine, the development of infrastructure and agro-industrial projects, as well as the implementation of projects for the development of civil society in Ukraine.
The ambassador stressed that Ukraine's progress in promoting reforms and readiness to further adopt European, in particular Dutch, experience in law enforcement and judicial spheres will increase the share of Dutch investments in the Ukrainian economy.
ish