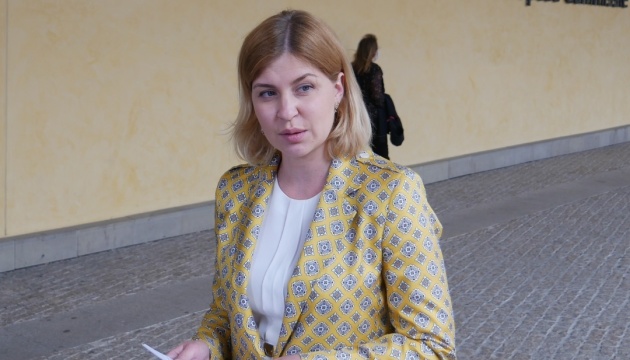 Ukraine to initiate renewal of Association Agreement with EU
Ukraine will propose decisions on the renewal of the Association Agreement with the European Union at the upcoming EU summit and the Association Council, according to Ukraine's Deputy Prime Minister for European and Euro-Atlantic Integration Olha Stefanishyna.
"We will initiate respective decisions on the renewal of the Association Agreement and access to the markets of the European Union both at the [EU-Ukraine] summit and at the Association Council," she said at a government meeting on Wednesday, September 30.
According to her, the government's activities to consider on a weekly basis the acts provided for in the Action Plan on Implementation of the Association Agreement, as well as the implementation of legislation adopted by the Ukrainian parliament, have helped significantly change the dynamics of the implementation of the Association Agreement and speed up the fulfillment of tasks envisaged by Ukraine's commitments in 2014-2019.
"We see that the changes we have approved allowed us to increase the percentage of implementation of the Agreement by 20-30% for different years," she said.
Stefanishyna recalled that over the past two months, consultations have been held with more than 50 business associations and 2,000 companies on the need to update the agreement. She noted that such needs include increasing access to the EU market, signing the Agreement on Conformity Assessment and Acceptance of Industrial Products, removing technical barriers and more.
"We are entering into consultations with the EU rather confidently. We understand that we can strongly demonstrate our progress and we also demand reciprocity from the European Union in recognizing our standards, our legislation and institutions," Stefanishyna added.
The 22nd EU-Ukraine summit will take place in Brussels on October 6.
op