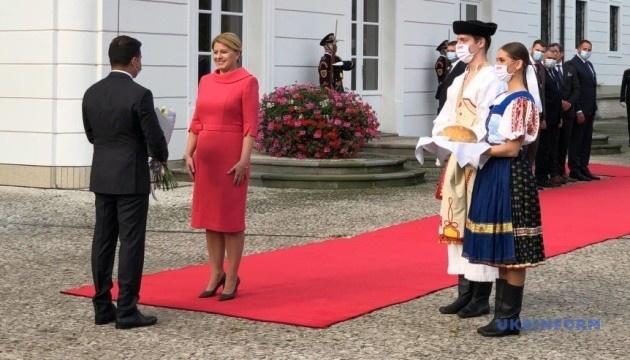 Zelensky meets with Slovak president in Bratislava
An official meeting between Ukrainian President Volodymyr Zelensky and Slovak President Zuzana Caputova has begun on Thursday morning.
The solemn ceremony started at about 8.30 (local time) near the Presidential Palace (Grassalkovich Palace) in Bratislava, own Ukrinform correspondent reports.
Upon arrival, President Zelensky presented Zuzana Caputova with a bouquet of flowers.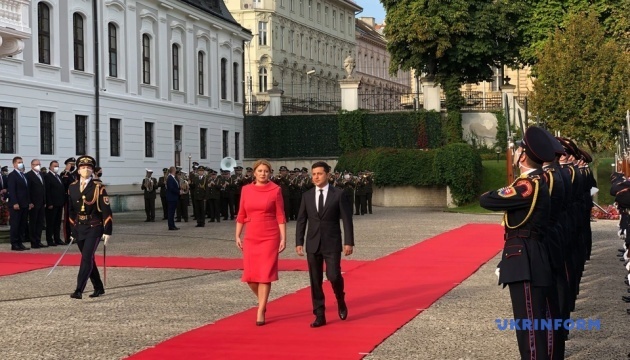 The military orchestra performed the national anthems of Ukraine and Slovakia.
The presidents also greeted the official delegations of the two countries.
After that, Zelensky and Caputova will hold face-to-face talks.