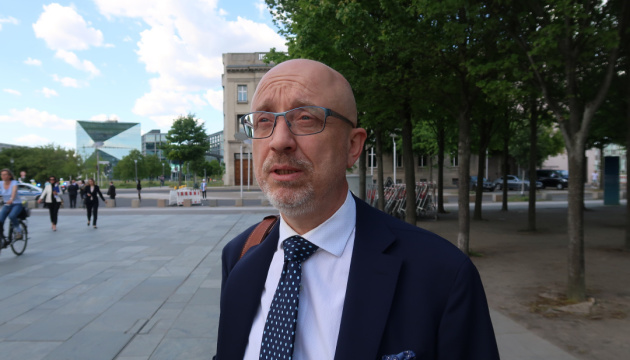 Government drawing up bills on transitional period for return of occupied territories - Reznikov
The Cabinet of Ministers of Ukraine is drawing up a package of bills on the so-called "transitional period" for the return of temporarily occupied territories, including bills on transitional justice.
Deputy Prime Minister and Minister for Reintegration of Temporarily Occupied Territories of Ukraine Oleksiy Reznikov said this live on the Ukraine 24 television channel.
"We are currently preparing a package of bills on the transitional period, which I will ask the parliament to adopt in advance. It will also include bills on transitional justice," he said.
According to him, these bills will give an answer to ordinary citizens living in the temporarily occupied territories, "that they should not be afraid of the return of Ukraine to these territories."
"Only those who are traitors, who have committed war crimes, genocide against humanity - of course, they should better flee, because they will be punished not only in accordance with Ukrainian law, but also in accordance with all international conventions," Reznikov said.
He also said that it was not necessary to fear the word "amnesty."
"There should be amnesty. The amnesty is constantly applied. We are studying 260 conflicts that took place on the planet Earth, and each time an official government granted amnesty. But, of course, it does not apply to war criminals, looters, psychopaths and so on," Reznikov added.
op