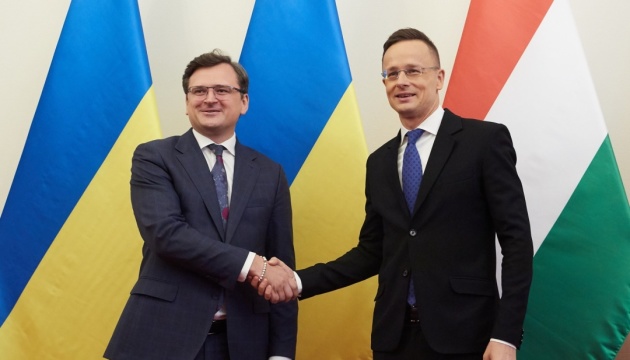 Kuleba invites Szijjarto to make joint visit to Zakarpattia region
Ukrainian Foreign Minister Dmytro Kuleba has held a phone call with his Hungarian counterpart Peter Szijjarto and invited him to make a joint visit to Zakarpattia region, the Ukrainian Foreign Ministry's press service has reported.
"Dmytro Kuleba invited his Hungarian counterpart to visit Zakarpattia region on September 23 to discuss further steps to implement the agreements already reached on the development of cooperation in the political, economic, cultural and humanitarian spheres, and to take part in joint events," the report reads.
Kuleba said that restrictions on the entry of foreigners that were introduced in Ukraine and Hungary due to the spread of coronavirus impose certain restrictions on all citizens, regardless of their status.
"Against this background, our meeting is a clear signal that both countries are determined to find mutually acceptable solutions without delay," he said.
The ministers agreed that the socio-economic success of Zakarpattia region could be a shared success story in relations between Ukraine and Hungary and a sign that friendly relations between the two countries are important for the entire Central European region.
Ukraine's government banned the entry of foreigners until September 28 in order to prevent the spread of the second wave of coronavirus in Ukraine.
op