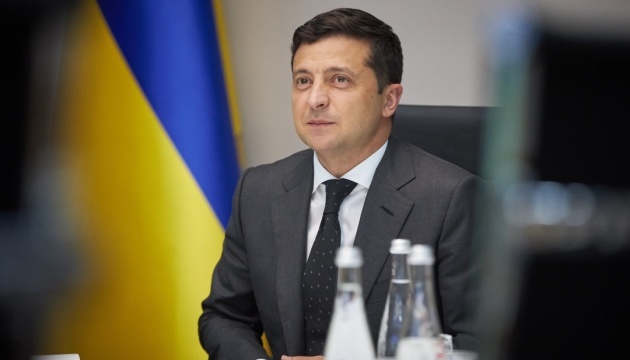 Zelensky names three priorities in relations with Israel
Ukrainian President Volodymyr Zelensky considers the restoration of normal flights, strengthening military and intelligence cooperation, and the development of cooperation in innovations as the three main priorities of Ukrainian-Israeli relations.
He said this in an interview with The Jerusalem Post, Ukrinform reports, citing the press service of the head of state.
"First, I would like to re-establish normal flights and travels between our two countries as soon as the COVID-19 situation allows us to do so. I know that many pilgrims look forward to visiting Uman later on in the year, and we look forward to welcoming them," the President said.
Second, according to Zelensky, the two countries need to strengthen military, intelligence and defense cooperation. "Israel's technology and know-how can play an important role in protecting Ukrainian citizens," he said.
"Third, Israel and Ukraine are both leaders in innovation and hi-tech. We should increase exchanges and cooperation between companies and research centers of our two countries," the President added.
According to the head of state, today both countries face a common challenge: how to thrive and be successful in conditions of military conflict. "We know how difficult it is to move towards peace and how important it is for prosperity," the President stressed.
Zelensky assured that Ukraine and Israel have extremely strong political, military, diplomatic and people-to-people ties. Israel plays an important role in supporting Ukraine in resolving the military conflict in the east.
"We are grateful for the support of Ukraine's sovereignty and territorial integrity and look forward to working closely on this issue," the head of state noted.
ish