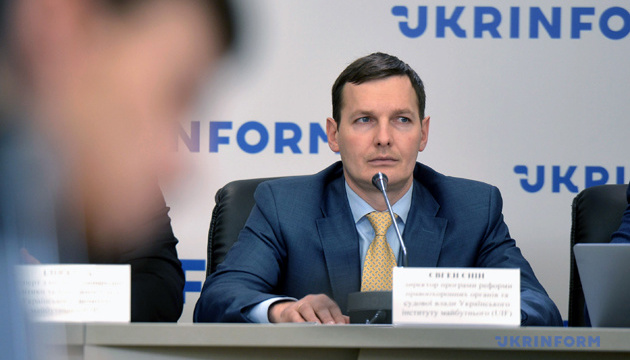 Ukraine ready to hold second round of talks with Iran on UIA plane on Oct 18-21 – Yenin
The Ukrainian Foreign Ministry has informed the Iranian side of its readiness to hold the second round of talks on compensation for the downing of Ukraine International Airlines (UIA) Flight PS752 on the dates proposed by Iran - from October 18 to 21, Ukraine's Deputy Foreign Minister Yevhen Yenin has told Ukrinform.
"We have confirmed our readiness to hold talks on the dates proposed by Iran," the diplomat said.
Commenting on whether the talks could be postponed if the situation with COVID-19 worsens in one of the two countries, Yenin stressed that Ukraine is determined to resolve the issue of the UIA plane crash with Iran as soon as possible.
"We are waiting for answers to the questions we asked the Iranian side last time," he said.
Iranian Ambassador to Ukraine Manouchehr Moradi earlier said in an interview with Ukrinform that the Iranian side had handed over a note to the Ukrainian Embassy in Tehran and proposed holding the second round of talks between October 18 and 21.
On January 8, 2020, Ukraine International Airlines Flight PS752 was shot down near Tehran by an Iranian surface-to-air missile, killing 176 people, including nine crew members (all Ukrainians) and 167 passengers (citizens of Ukraine, Iran, Canada, Sweden, Afghanistan, Germany, and the UK).
On July 18, France's Civil Aviation Safety Investigation Authority (BEA) received Flight PS752's recorders from Iran. Ukraine's Deputy Prosecutor General Yevhen Yenin said later that the transcript from Flight PS752's recorders had confirmed illegal interference with the plane.
Negotiations on compensation for the downing of Flight PS752 took place in Kyiv on July 30 with the participation of the Iranian delegation.
Ukraine's Prosecutor General's Office announced on July 31 that the next round of talks with Iran on the investigation into the plane crash was scheduled for October.
op