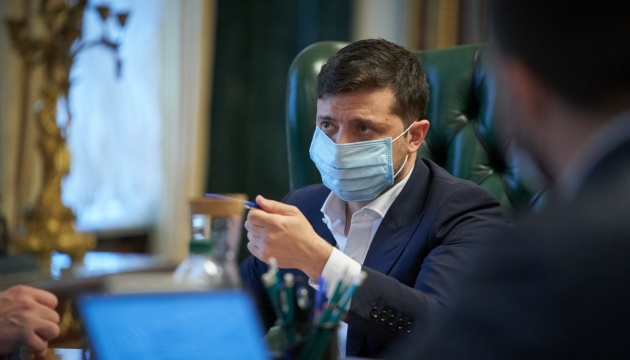 Zelensky appoints heads of four district state administrations
President of Ukraine Volodymyr Zelensky has appointed four heads of district state administrations in three regions.
The relevant decrees have been posted on the president's website.
In particular, President Zelensky appointed Bohdan Kuznets as head of Illinets District State Administration (decree No.454/2020-rp) and Oleh Khranovskyi as head of Chechelnytsk District State Administration (decree No.455/2020-rp) in Vinnytsia region.
Serhii Bakumenko was appointed as head of Brusyliv District State Administration in Zhytomyr region (decree No.456/2020-rp) and Yurii Volkov became head of Fastiv District State Administration in Kyiv region (decree No.457/2020-rp).