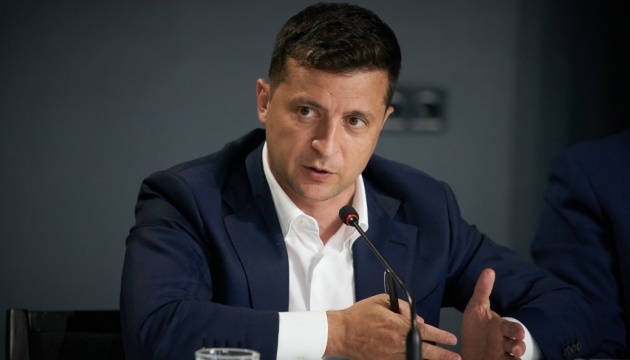 Intelligence counteracts Russian propaganda and brings truth to foreigners – Zelensky
The Main Intelligence Directorate of the Ministry of Defense of Ukraine has significantly strengthened secret intelligence capabilities, information and analytical activities, as well as the potential of electronic, air and space intelligence.
President Volodymyr Zelensky said this at the celebrations on the occasion of the Day of Military Intelligence Service of Ukraine, the press service of the head of state reported.
According to Zelensky, military intelligence, through its complex and painstaking daily work, reinforces Ukraine's national security system, its power and independence. And now it is at an important stage of development.
"The efforts of our intelligence agencies contributed to Ukraine's obtaining the status of a NATO Enhanced Opportunities Partner," he said.
At the same time, the President stressed that the Main Intelligence Directorate still faces many challenges. "The present and the future require new methods, forms and means of both armed and intelligence struggle," he said.
One of the key factors in the success of intelligence, according to the President, is the formation of a strict personnel policy, because random people have no place here. Only careful selection of professional and patriotic personnel will ensure the success of the Main Intelligence Directorate.
Zelensky noted that the work of intelligence officers is an invisible tense intellectual duel, which always, and especially in times of war, lasts around the clock and seven days a week for the sake of peace and stability in Ukraine.
"For the seventh year, we have been confronting an enemy whose actions are difficult to predict. That is why the information you have obtained is so important. Timely and, most importantly, reliable information. It determines not only the adoption of important political decisions, but also the viability of the entire state mechanism. Without you, our state, I say frankly, is blind, deaf and almost powerless," the head of state noted.
The President stressed that the work of military intelligence creates a positive image of Ukraine and the Armed Forces, opposes Russian propaganda and tells the truth to the foreign diplomatic circles and mass media outlets about the events taking place in our country.
Congratulating the intelligence officers on their professional holiday, the head of state thanked them for the work they are doing with honor for the sake of Ukraine.
Zelensky also presented state awards to the best warriors.
ish