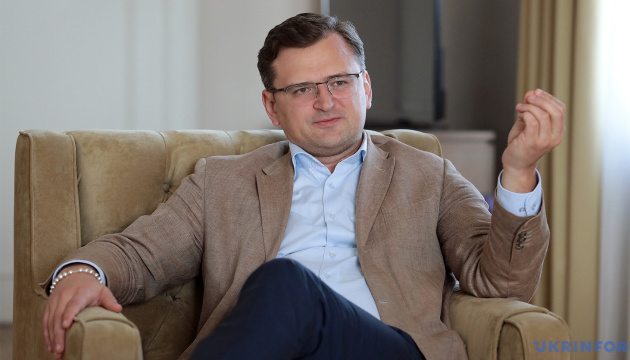 Normandy Four meeting at level of foreign ministers will take place in September - Kuleba
The foreign ministers of the Normandy Four countries (Germany, France, Ukraine and Russia) will hold a meeting in September, Ukrainian Foreign Minister Dmytro Kuleba has said in an interview with the Gazeta.Ua online news site.
"On Monday [August 24] I had a meeting with my German colleague Heiko Maas. We agreed that the Normandy format ministers would meet in September. The meeting of advisers should also take place this month," Kuleba said.
He added that Ukraine is set to move as fast as possible.
"Germany and France support us. Only the Russian side is delaying the process," the diplomat said.
Commenting on possible next steps in the process of implementing the Minsk agreements, Kuleba noted that Ukraine must first make sure that the truce in Donbas "is really a new reality, not an imitation of it."
"The idea of the leaders' meeting in Berlin is to discuss what to do next. Mostly security agreements were reached in Paris. After security, we are proceeding to politics," the minister said.
op