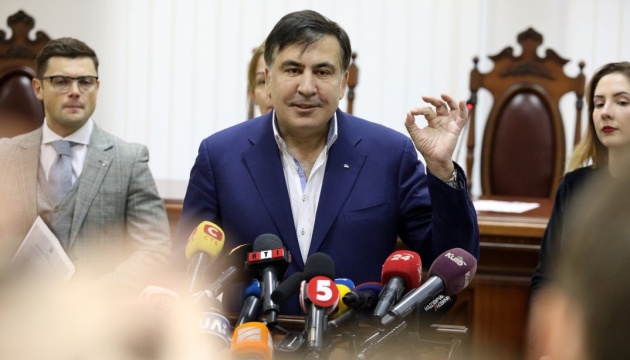 Saakashvili says he's returning to Georgia
Former Georgian President Mikheil Saakashvili, who now serves as chairman of the executive committee of the National Reform Council of Ukraine, has said that he is returning home, according to Georgia Online.
He expressed gratitude to Ukraine, calling it his "second home."
"Ukraine is my second home. At one time I came here from my main home, my sweet Georgia. I have always loved Ukraine since I was a student. In the most difficult period, it was Ukraine that accepted me as I am, without any conditions and requirements, and I really appreciate it," he said.
Saakashvili also apologized to the people of Georgia for his mistakes.
"Of course, there were mistakes, and there were very serious mistakes, but God knows, I wanted the best for my people. I wanted my people to live much better, more richly. But still, many years later, I want to publicly apologize to everyone for all the mistakes I made, for what I could not do to the end. At the same time, I am infinitely grateful to the Georgian people who made me a participant in the successful historical process of the development of the Georgian state," he said.
Saakashvili said that he was returning to Georgia.
"During these seven years, there has not been a single day that I have not been interested in Georgian news and I know for sure that my work as president has not been in vain. But, at the same time, when I hear Georgian news, I can guess that we can live much better, every Georgian can be rich. We'll do it together! I'm coming back! "Saakashvili said.
On May 7, 2020, Ukrainian President Volodymyr Zelensky appointed Saakashvili as head of the executive committee of the National Reform Council of Ukraine.
In January 2018, the Tbilisi City Court found Saakashvili guilty of abuse of office and sentenced him to three years in prison. According to the investigation, in 2009, the then president of Georgia, bypassing the pardon commission, illegally pardoned those convicted of the murder of four employees of the Constitutional Security Department. The Supreme Court of Georgia upheld this verdict.
op