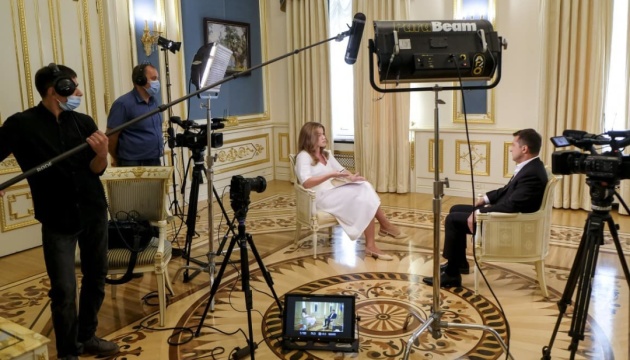 Zelensky: Nobody in Normandy format wants to talk about Crimea
Currently, there is no efficient international platform for discussing the return of Crimea to Ukraine.
"When it comes to Crimea, the situation is even more complicated, I think. I will tell you honestly, I have thought a lot about it. In the Normandy format, no one wants to talk about Crimea, especially Russia. I raised this issue. But we have dedicated all the time to Donbass. Russia does not want to talk about it and I am not afraid of saying that, we all understand it," President of Ukraine Volodymyr Zelensky said in an interview with Euronews.
He added that "we shouldn't have let them take Crimea."
"Crimea is our territory. We will bring it back. But there is no serious and efficient platform to discuss it, apart from our international talks and agreements with our foreign partners that resulted in sanctions and pressure on Russia for the illegal annexation of Crimea," the President of Ukraine said.
ol