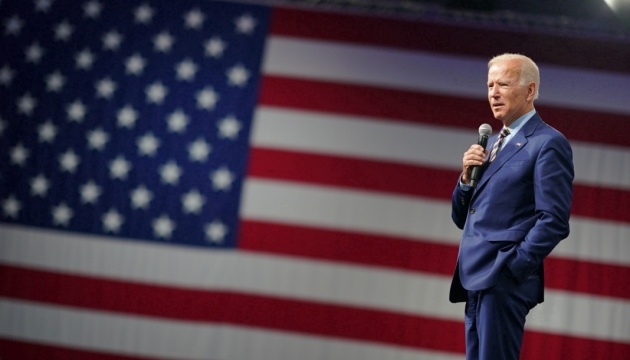 Biden promises to provide Ukraine with lethal weapons in case of victory
In case of victory in the U.S. presidential election, Joe Biden, the Democratic Party's presidential nominee, promises to provide Ukraine with lethal weapons.
Biden said this in a statement on the occasion of the 29th anniversary of Ukraine's independence, Voice of America (VOA) reported.
"As President, I will make it clear to the Kremlin that it must end its aggression toward and occupation of Ukraine. A Biden-Harris administration will ensure that Ukraine gets the economic and military support that it needs, including lethal weapons, while urging Ukraine to pursue the essential reforms that are vital to its success," Biden said.
According to VOA, the administration of President Barack Obama, in which Joe Biden served as vice-president for eight years, has been criticized by the Republican Party for refusing to provide Ukraine with lethal weapons. Defensive weapons, in particular Javelin anti-tank missiles, were provided to Ukraine by the administration of the incumbent President Donald Trump.
The 2020 United States presidential election is scheduled for November 3. The main contenders for the presidency are Donald Trump from the Republican Party and Joe Biden from the Democratic Party.
ish