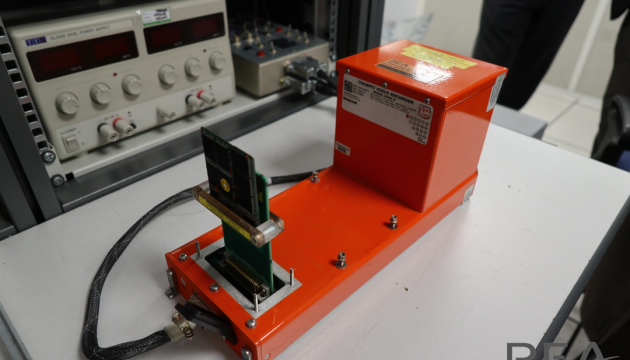 Iran releases UIA plane's flight recorder data
The Civil Aviation Organization of Iran disclosed data from the black boxes of a Ukraine International Airlines passenger plane that crashed near Tehran in January.
"The incident investigation team has found out that the block box has stopped recording the flight data at 06:14:56 as a missile with proximity fuze had exploded, Dehqani said, noting that before the explosion, the airliner was flying in normal conditions," Tasnim news agency informs.
"The black box recorded all sounds in the cockpit for 19 seconds after the missile explosion," Head of Iran's Civil Aviation Organization Tooraj Dehqani said, noting that a three-strong crew of pilots, including a flight instructor, were aware of the abnormal situation and had been trying to control and operate the plane until the last moment.
The flight instructor provided the necessary instructions, as the conversation suggests that the plane had encountered an electrical problem because the flight crew switched on the auxiliary power unit, he added. The Iranian official noted that the flight instructor recognized that both jet engines had been running seconds after the explosion.
There is no sound or sign from inside the passenger cabin, and the conversations and reaction of the flight crew indicates their physical health at those moments, he added.
"Considering that recording of the cockpit sounds had stopped 19 seconds after the explosion, and that the second missile had reached the plane at least 25 seconds after the first explosion, there was no analysis of the function and impacts of the second missile from the black box data," Dehqani explained.
In turn, Deputy Foreign Minister of Ukraine Yevheniy Yenin said that the Ukrainian side would continue making efforts in the negotiation process with Iran to hold the Iranian side responsible.
"We will demand guarantees of non-recurrence of these incidents, and, in addition, we will demand compensation for both the relatives of the UIA plane crash victims and for Ukraine. We hope that the Iranian side will provide us with much more information during the next round of talks, no matter how bitter this information may be," Yenin commented on Iran's statement.
On January 8, 2020, Ukraine International Airlines Flight PS752 was shot down near Tehran by an Iranian surface-to-air missile, killing 176 people, including nine crew members (all Ukrainians) and 167 passengers (citizens of Ukraine, Iran, Canada, Sweden, Afghanistan, Germany, and the UK).
On July 18, France's Civil Aviation Safety Investigation Authority (BEA) received Flight PS752's recorders from Iran. Yenin said that the transcript from Flight PS752's recorders had confirmed illegal interference with the plane.
Negotiations on compensation for the downing of Flight PS752 took place in Kyiv on July 30 with the participation of the Iranian delegation.
Ukraine's Prosecutor General's Office announced on July 31 that the next round of talks with Iran on the investigation into the plane crash was scheduled for October.
ol