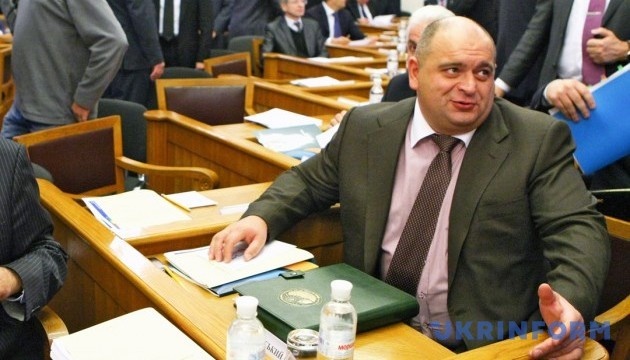 Court arrests ex-ecology minister Zlochevsky in absentia
A court has ruled to arrest former Minister of Ecology and Natural Resources of Ukraine Mykola Zlochevsky in absentia, Head of the Specialized Anti-Corruption Prosecutor's Office (SAPO) Nazar Kholodnytsky has said.
"Just before the press conference, the prosecutor reported to me that a court had chosen a measure of restraint for our defendant in absentia - detention. This is additional information to the placement on the wanted list. Therefore, the investigation is ongoing, and I am sure we will complete the case as part of the pretrial investigation as the evidence has been collected properly," he said at a press conference at Ukrinform on Monday, August 17.
In July 2020, Zlochevsky was declared a suspect in organizing the giving of a $6 million bribe to the leaders of the Specialized Anti-Corruption Prosecutor's Office (SAPO) and the National Anti-Corruption Bureau of Ukraine (NABU).
On June 12, 2020, NABU detectives detained a group of individuals who attempted to transfer a $6 million bribe to the leadership of the anti-corruption bodies for closing criminal proceedings on the suspicion notice against Zlochevsky, which the Prosecutor General's Office transferred to NABU in the autumn of 2019.
Among the detainees are the first deputy head of the State Tax Service's main directorate in Kyiv, a head of a group of companies affiliated with Zlochevsky, and a former head of a State Fiscal Service department.
Zlochevsky served as Ukraine's minister of ecology and natural resources in the government led by Mykola Azarov between July 2010 and April 2012. He left Ukraine in late 2014, and it emerged in early 2015 that the Prosecutor General's Office had placed him on the wanted list on suspicion of illicit enrichment.
The information about the search for the minister was removed from the website of the Ukrainian Interior Ministry in the autumn of 2016.
On August 10, 2020, NABU again put Zlochevsky on the wanted list. Relevant information was published on the Interior Ministry's website.
op