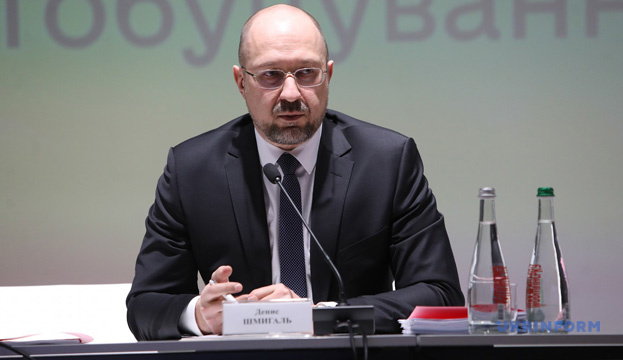 PM Shmyhal: Ukraine ready to provide people in Crimea with water in case of humanitarian catastrophe
Prime Minister of Ukraine Denys Shmyhal admits the possibility of supplying water from the mainland of Ukraine to the annexed Crimea in case of a humanitarian catastrophe on the peninsula.
"If it is necessary to provide people with water, in case of a humanitarian catastrophe, Ukraine, of course, will provide Ukrainians in Crimea or somewhere else with water and everything they need: medicine, food, and so on," Shmyhal said in an interview with Radio Liberty.
He noted that Ukraine would not supply water to the occupiers, the occupying forces, for the needs of military bases.
"It's impossible," Shmyhal stressed.
Currently, it is technically impossible to supply the Dnieper River water to Crimea, the Prime Minister noted.
"The [North] Crimean Canal is blocked. Journalists have already conducted many investigations and found out that it is impossible to supply water to Crimea via the existing infrastructure. It is necessary to invest money, repair this infrastructure," Shmyhal said.
At a press conference in Kyiv on June 11, Prime Minister Denys Shmyhal said that the issue of resuming supplies of the Dnieper water to Crimea was not on the Ukrainian agenda.
ol