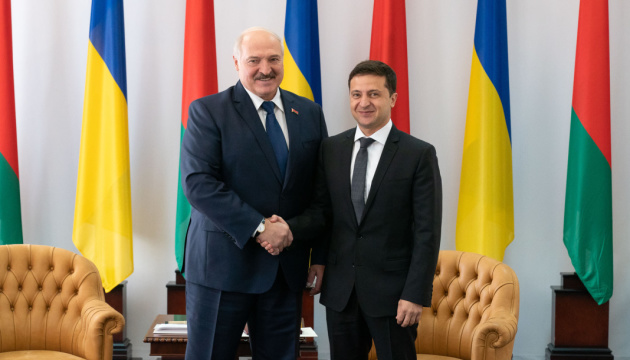 Zelensky, Lukashenko discuss extradition of 'mercenaries' from Belarus
Ukrainian President Volodymyr Zelensky has held a phone call with Belarusian President Alexander Lukashenko to discuss in detail the issues related to the detention in Belarus in late July of a group of people belonging to the Wagner mercenary group, the press service of the Ukrainian head of state has reported.
According to the report, the sides stressed the importance of further effective interaction between the competent authorities of the two states, including for the purpose of the transfer to Ukraine of persons suspected of terrorist activities on its territory.
Zelensky expressed confidence that those involved in the actions of illegal groups in Donbas would not be able to avoid fair punishment.
"I hope that all suspects in terrorist activities in Ukraine will be handed over to us for criminal prosecution in accordance with current international legal documents," he said.
Zelensky and Lukashenko also discussed preparations for the Third Forum of the Regions of Ukraine and Belarus due to be held this autumn.
Zelensky thanked Lukashenko for the humanitarian aid Belarus provided in July to the population of the flood-stricken western regions of Ukraine.
"This gesture of true friendship by Belarus once again emphasizes the values of partnership between our countries," Zelensky said.
The presidents also discussed the situation with the spread and overcoming of the consequences of the coronavirus disease COVID-19 in both countries.
Thirty-three militants from Russia's Wagner private military company were detained in Belarus on July 29. According to Belarusian state media, they arrived in the country early on July 25 "to destabilize the situation during the election campaign."
Belarus's Investigative Committee suspects the detainees of plotting riots ahead of the presidential election. President Lukashenko called an urgent Security Council meeting and accused Russia of harboring "dirty intentions."
Secretary of the Belarusian Security Council Andrei Ravkov said on July 30 that the search for about 200 more militants was underway in the country.
All detainees have Russian passports. Some of them are from Ukraine's Donetsk and Luhansk regions.
The 2020 presidential election in Belarus is scheduled for August 9. Svetlana Tikhanovskaya is Lukashenko's only major rival in the election. The incumbent president has ruled the country since 1994.
op