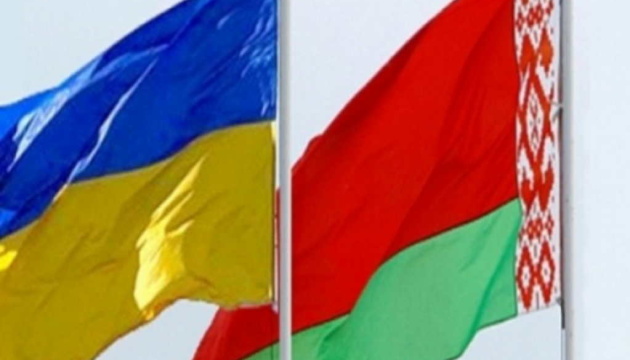 Kuleba invites Belarusian foreign minister to Lublin Triangle ministers' meeting
Ukrainian Foreign Minister Dmytro Kuleba has invited his Belarusian counterpart Vladimir Makei to a meeting of the "Lublin Triangle" ministers.
According to the Foreign Ministry's press service, Kuleba informed his Belarusian counterpart about the launch of the "Lublin Triangle" format initiated by the three countries and invited him as an honored guest to the meeting of the foreign ministers of Ukraine, Lithuania and Poland in Kyiv.
During a phone conversation held on Friday, July 31, the ministers discussed the detention of a few dozen of Russian militants by Belarusian law enforcement officers. Kuleba thanked the Belarusian side for the prompt provision of the list of detainees and assured that the competent authorities of Ukraine would thoroughly study it.
The ministers also discussed the interaction of the two countries in the energy sector. Ukraine and Belarus are interested in using the Odesa-Brody oil pipeline to diversify oil supplies.
The foreign ministers agreed to hold political consultations at the level of deputy ministers in the near future. During the talks, the parties are expected to pay attention to the preparation for the official visit of the President of Ukraine to the Republic of Belarus and the holding of the Third Forum of the Regions of Ukraine and Belarus in Grodno on October 8-9, 2020.
On July 27, Ukraine, Poland and Lithuania announced the creation of the "Lublin Triangle" format for political, economic, and social cooperation.The first meeting of this format took place in Poland, and the second one will be in Ukraine.
As reported, Belarusian law enforcement agencies detained 33 militants of a foreign private military company near Minsk in the early hours of July 29.
Belarusian President Alexander Lukashenko called an urgent meeting of the country's security council to discuss the recent detention of Wagner mercenaries near Minsk.
The Wagner private military contractor is linked to businessman Yevgeny Prigozhin, known as "Putin's chef." Wagner fighters took part in the war in Donbas and Syria.
The Ukrainian Foreign Ministry said the detection and detention of suspected Russian mercenaries near Minsk confirmed that they are used in various countries around the world and they pose a threat.
The Security Service of Ukraine (SBU) said it will initiate the extradition of mercenaries from Russia's Wagner private military company who were detained in Belarus.
ish