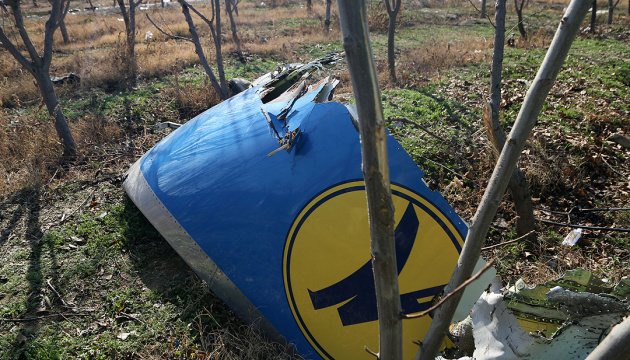 UIA plane crash: Kuleba outlines three results of talks with Iran
The sum of Iran's compensation for the downing of UIA's flight PS752 is still unknown, but Iran has agreed to fulfill all its obligations under the conventions to which it is a party.
"There is no answer to the question of what the sum of compensation will be, because it is calculated on the basis of a number of factors," Minister of Foreign Affairs of Ukraine Dmytro Kuleba said at a briefing, an Ukrinform correspondent reports.
He noted that the talks with the Iranian delegation, which arrived in Ukraine, had ended late at night, lasted 11 hours and were "constructive."
"We should point out the problem-solving attitude of the Iranian delegation. There is an agreement and an understanding that Iran should carry out the most transparent and impartial technical investigation," Kuleba said.
According to him, the delegations touched upon the whole range of issues yesterday, discussed everything in detail, and achieved three main results.
The first result, according to Kuleba, is that Iran joined the talks to establish all the circumstances of the tragedy, bring all responsible liable, and pay all necessary compensation.
The Ukrainian minister added that "Iran has agreed to fulfill all its obligations under international conventions in the field of aviation, to which it is a party."
In addition, an agreement with the Iranian side was reached to divide the further negotiation process into several levels.
"Investigators, technical experts, and lawyers will work in order to determine all the circumstances, all the legal and technical nuances of this situation. It will be possible to calculate the sum of compensation on the basis of this information," Kuleba added.
Ukraine acts "as a driving force" in the talks with Iran and negotiates on behalf of all countries, whose citizens died in the plane crash, he reminded.
"We are ready for constructive cooperation with the Iranian side if they share this attitude. If we see that the process is artificially delayed, we are ready for alternative scenarios. I assure you that we will make every effort and we are ready to gain justice and compensation for all damages in every possible way," the Ukrainian minister stressed.
As reported, Iran's delegation arrived in Kyiv to participate in talks on compensation for downing UIA's flight PS752.
The Ukraine International Airlines (UIA) plane (flight PS752) heading from Tehran to Kyiv crashed shortly after it took off from the Imam Khomeini International Airport at about 06:00 Tehran time (04:30 Kyiv time) on January 8. There were 176 people on board – nine crew members (all Ukrainians) and 167 passengers (citizens of Ukraine, Iran, Canada, Sweden, Afghanistan, Germany, and the UK). All passengers and crew were killed in the crash.
On July 18, France's Civil Aviation Safety Investigation Authority (BEA) received Flight PS752's recorders from Iran.
On July 24, Deputy Foreign Minister of Ukraine Yevhenii Yenin informed that the transcript from Flight PS752's recorders had confirmed illegal interference with the plane.
ol