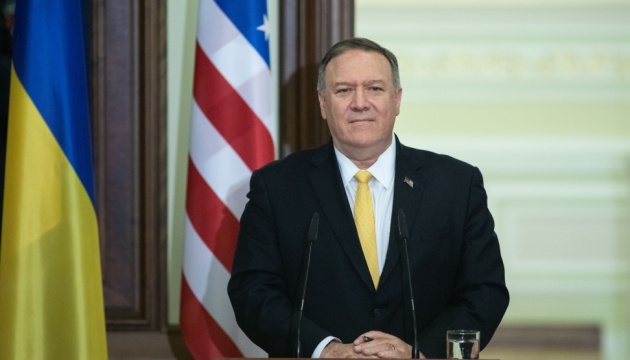 State Department plans to appoint new U.S. envoy for Ukraine - Pompeo
The U.S. State Department is now looking for an effective candidate for the position of the United States Special Representative for Ukraine, which was held by Kurt Volker until last autumn.
U.S. Secretary of State Michael Pompeo said this at a hearing at the U.S. Senate Foreign Affairs Committee, according to an Ukrinform correspondent.
"It's important to get a confirmed ambassador in that position," Pompeo said in response to a question from Senator Rob Portman about plans to appoint a U.S. envoy for Ukraine.
He said that the administration still believed that Ambassador Volker's resignation was a "real loss."
"The part of the work he [Volker] was doing was important to the State Department's overall effort in the region. We are hoping to get that position filled with the right person as well so that we have a full-out effort there to help the Ukrainian people maintain their democracy," Pompeo said.
op