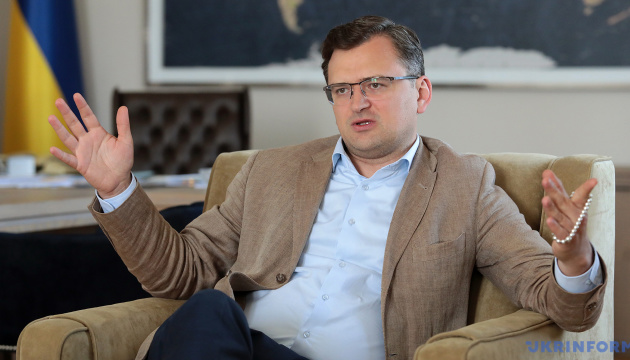 Kuleba outlines priority issues of Ukraine-Poland relations
Poland's support for Ukraine in the fight against Russian aggression, mitigation of coronavirus pandemic impact on relations between the two countries, and settlement of historical differences are the priority issues of Ukraine-Poland relations.
"The priority issue of Ukraine-Poland relations is the continuation of Poland's support for the fight of Ukraine against Russian aggression. We see this support both in bilateral relations and at the level of EU and NATO," Minister of Foreign Affairs of Ukraine Dmytro Kuleba said in a commentary to an Ukrinform correspondent.
He added that Kyiv and Warsaw should also consider the mitigation of the negative impact of coronavirus pandemic on economic and interpersonal contacts between the two countries.
According to the Ukrainian minister, the settlement of historical issues, of which the two sides have different views on, is the third important priority.
"We do not have different views about the present and the future," Kuleba noted.
In the opinion of the minister, it is, unfortunately, unrealistic to completely separate politics from history in modern Europe. However, both sides can find mutually acceptable solutions that will leave these issues to consideration of historians.
"I am very grateful to [Minister of Foreign Affairs of Poland Jacek] Czaputowicz for his constructive approach to this issue," the Ukrainian diplomat said.
Kuleba also expressed the belief that Ukraine now needs a "qualitatively new policy" towards Ukrainians living abroad.
"The structure, age, and geographical presence of the diaspora has changed significantly, and we need to take a fresh look at how we can support Ukrainians abroad," the minister said.
Kuleba noted that he had met with the Ukrainian community, noting that Ukrainians in Poland are now concerned about history and respect for Ukrainian historical sites, respect for the Ukrainian community, and support for Ukrainian projects in Poland.
ol