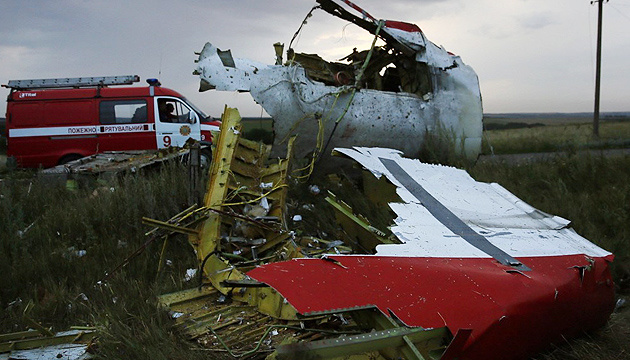 MH17 case: London calls on Moscow to cooperate fully
The UK government calls on the Russian authorities to cooperate in the case of the downing of Malaysia Airlines Flight MH17 over Donetsk region in 2014.
"We support the ongoing trial in the Netherlands to deliver justice for those who died and for their loved ones, and call on Russia to cooperate fully," Secretary of State for Foreign and Commonwealth Affairs of the United Kingdom Dominic Raab posted on Twitter.
Raab also recalled that flight MH17 was shot down six years ago and 298 people tragically lost their lives, including 10 British citizens.
Malaysia Airlines flight MH17, en route from Amsterdam to Kuala Lumpur, was shot down over conflict-hit Donbas in July 2014. There were 283 passengers and 15 crew members on board. All of them died.
The Joint Investigation Team (JIT) reported that the plane had been shot down from a Buk missile system that belongs to the 53rd Anti-Aircraft Missile Brigade of the Russian Armed Forces stationed in Kursk.
Russia does not plead guilty to the deaths of passengers and crew members.
In March this year, the District Court of The Hague began its consideration of the case of the downing of flight MH17 in the sky over Donbas.
On July 10, 2020, the Netherlands filed a lawsuit against Russia with the European Court of Human Rights.
ish