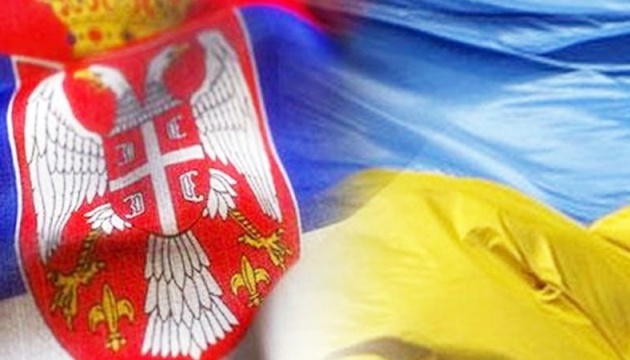 Kyiv not meddling in Serbia's internal affairs – Ukrainian embassy
Ukraine does not interfere in Serbia's internal affairs and sees as unacceptable the attempts by some Serbian politicians to interfere in Ukraine's internal affairs, the Ukrainian Embassy in Serbia has said in a statement posted on its website.
"The Embassy of Ukraine in Serbia once again officially states that the state of Ukraine does not interfere in any way in the internal political situation in the Republic of Serbia. At the same time, the Embassy considers inadmissible attempts to interfere in the internal affairs of Ukraine, primarily negative public assessments of the conscious European choice of the Ukrainian people by any foreign officials, including the mayor of Vozdovac," the statement reads.
The embassy said it had "the honor to remind Aleksandar Savic that what he contemptuously calls the Ukrainian scenario represents the struggle of the Ukrainian people for their rights against the corrupt and totalitarian government."
"This is the European choice of most Ukrainians, for which we paid a high price. Any assessment of this election, positive or negative, is exclusively a matter for the Ukrainian people, not foreign politicians," the statement said.
The embassy also said it was surprised to hear criticism of Ukraine's European choice from an official of the political party leading Serbia to the EU.
The reason was a statement by Vozdovac Mayor Aleksandar Savic, who spoke publicly about the "Ukrainian scenario" in a negative light, speaking about current protests in Serbia.
Last week, the Ukrainian Embassy in Serbia denied information about the involvement of Ukraine or its citizens in the Belgrade protests after some Serbian media outlets wrote about the participation of "mercenaries from Ukraine" in the protests.
op