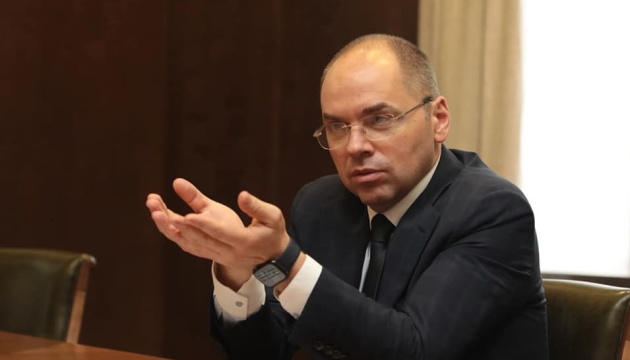 Ukraine studying Spain's coronavirus response experience – President's Office
Ukraine is studying other countries' experience, including that of Spain, in responding to new challenges posed by the COVID-19 pandemic, Health Minister Maksym Stepanov has said.
He said this in Kyiv on Friday, July 10, at a traditional conference call chaired by President Volodymyr Zelensky, the press service of the President's Office reported.
"The health minister noted that [Ukraine] is studying foreign countries' experience, including Spain's experience, in responding to the new challenges of reality related to the coronavirus pandemic. He added that there is centralized monitoring of lockdown measures in most countries and stressed the dangers of using political leverage during manipulations with lockdown on the ground," the report said.
The president was also informed that there was currently a positive trend in the dynamics of those who recovered from COVID-19, with 1,016 recoveries and 819 new cases recorded on July 9.
National Police representatives, in turn, said they had drawn up 194 reports of violations of lockdown in public institutions.
According to the press service, the president was also informed about fires being extinguished in the Luhansk region and about support for people being affected by floods in Ukraine's western regions.
Some 52,043 cases of coronavirus disease (COVID-19) were recorded in Ukraine as of July 10.
op