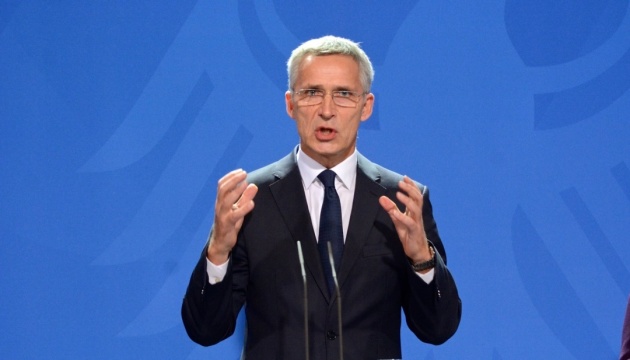 Ukraine, NATO agree to strengthen military presence in Black Sea region
Ukrainian Defense Minister Andriy Taran and NATO Secretary General Jens Stoltenberg discussed the security situation in eastern Ukraine and in the Black Sea and agreed to strengthen the military presence in the Black Sea region.
They discussed these issues during a phone conversation on July 9, the press service of the Ministry of Defense reports.
"The parties agreed to strengthen the presence of forces and equipment on land, sea and in the air area of the Black Sea region by increasing air patrols and the presence of naval ships of the Alliance member countries. The defense minister expressed interest in establishing a joint exchange of information on the situation in the region and invited NATO member states to join the national strategic exercises scheduled for this autumn in southern Ukraine," the statement says.
When discussing the security situation in the Black Sea, the interlocutors agreed that the situation continues to deteriorate due to the fact that Russia is increasing its military presence and changing the balance of forces.
The defense minister also noted the irreversibility of implementing the state's strategic course towards the acquisition of full membership of Ukraine in the North Atlantic Treaty Organization and thanked for the decision of the North Atlantic Council to recognize Ukraine as an Enhanced Opportunity Partner (EOP).
In addition, Taran stressed the need to restore regular meetings of the Ukraine-NATO Commission at a ministerial level, and also assured that Ukraine, as a reliable NATO partner, will continue to provide forces and resources to NATO-led crisis response operations and the NATO Response Force (NRF).
Andriy Taran invited Jens Stoltenberg to pay an official visit to Ukraine, the press service said.
ish