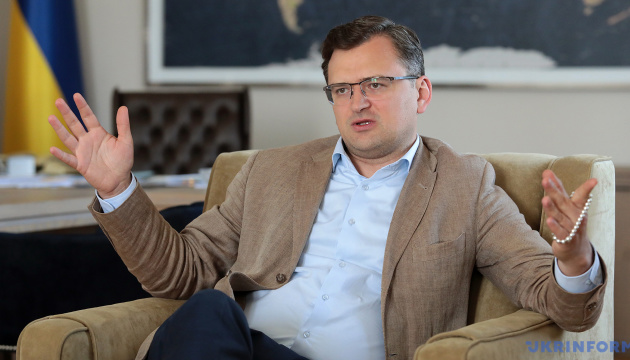 Kuleba: Ukraine makes no concessions in relations with Hungary
Ukraine has not yet made any concessions on its relations with Hungary, and both parties are working to restore trust and find mutually acceptable solutions.
"We have not yet made concessions to each other in the talks with Péter Szijjártó, but we are focused on restoring trust in each other and trust of our countries in each other and on developing a positive agenda. We understand that the problems in our relations can be comprehensively resolved only after a meeting between the President of Ukraine and the Prime Minister of Hungary, and we are working to ensure that such a meeting takes place and is effective. But so far we are not talking about any concessions of one side to the other, we are just looking for mutually acceptable solutions," Minister of Foreign Affairs of Ukraine Dmytro Kuleba said in an interview with the Voice of America.
Kuleba noted that it would be a "big exaggeration" to say that Hungary is blocking Ukraine's cooperation with NATO. The diplomat cited the fact that Hungary had recently joined the consensus on Ukraine's participation in NATO Enhanced Opportunity Partnership programme.
In this context, Kuleba also reiterated that Vice Prime Minister of Ukraine for European and Euro-Atlantic Integration Olha Stefanishyna had made a visit to Brussels to take part in a meeting of ambassadors of NATO member states.
"This means that we have certain cooperation, but the [NATO-Ukraine] Commission at the highest level is really blocked because of Hungary's stance," the Minister of Foreign Affairs of Ukraine said.
ol