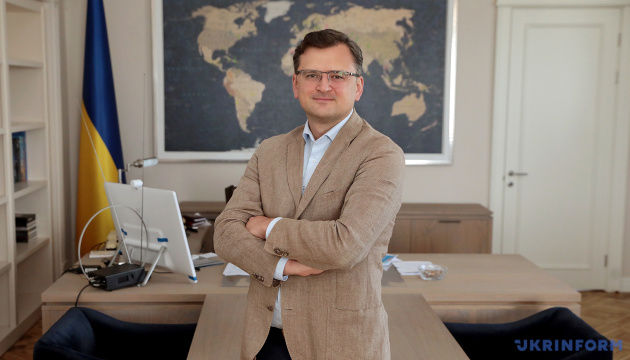 Eight categories of Ukrainian citizens allowed to enter EU – Kuleba
Eight categories of citizens of Ukraine are allowed to enter the European Union, despite a general entry ban imposed due to the coronavirus pandemic, Ukrainian Foreign Minister Dmytro Kuleba has said.
"Ukraine does not meet the criteria defined by the EU for the state to be included in the list of epidemiologically safe countries (green list) the citizens of which can cross the border. But there are eight categories of citizens who are allowed to enter the territory of the European Union despite the ban," Kuleba said during an online briefing on July 7, according to an Ukrinform correspondent.
In particular, these categories include healthcare workers, medical researchers; people who care for the elderly and those who require urgent medical care; border guards; carriers of goods and other representatives of transport services, taking into account the need; diplomats, police officers on duty, civil defense services and teams, representatives of international organizations and international military contingents; persons in transit; persons traveling for non-tourist purposes or other business matters or who have another economic interest; persons traveling for study or other urgent personal reasons.
As for the latter category, Kuleba specified that these reasons can be interpreted differently by the authorized bodies of a country, the border of which a Ukrainian is trying to cross.
The minister noted that the Ministry of Health and the Ministry of Foreign Affairs of Ukraine constantly provide the EU with updated data on the situation with coronavirus in the country, and assured that they will do everything to ensure that Ukraine is included in the "green" list as soon as possible.
As reported, on March 12, the Government introduced the quarantine in Ukraine to counteract the spread of COVID-19 coronavirus infection. In particular, trading establishments were closed except groceries, pharmacies, gas stations, and banks. The operation of subway in Kyiv, Kharkiv, and Dnipro, municipal, intercity, and interregional road, rail, and air transport services were suspended.
On March 28, Ukraine completely closed its border for scheduled passenger services, including air services. Domestic air traffic was resumed on June 5, and international scheduled flights – on June 15.
Adaptive quarantine is in force in Ukraine until July 31.
ish