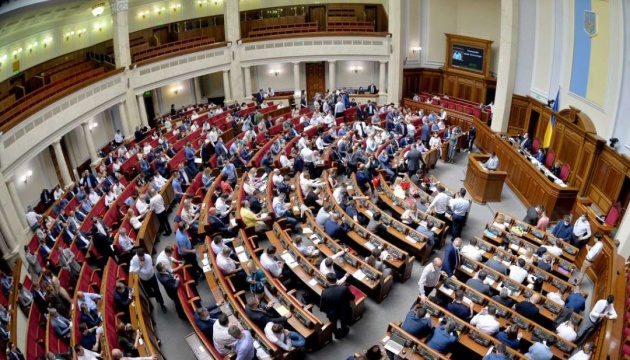 Ukrainian parliament will hold extraordinary meeting on July 3 - Arakhamia
The Verkhovna Rada, Ukraine's parliament, will hold an extraordinary meeting on Friday, July 3, to consider personnel issues.
The head of the Servant of the People faction in parliament, David Arakhamia, told this to journalists on Thursday, July 2, according to an Ukrinform correspondent.
"Tomorrow we will have a regular meeting. As part of the regular meeting, there will be an 'hour of questions' to the government. Then the following one-and-a-half hours will be a show by the opposition with amendments [to the gambling bill]. Then we will have 30 minutes for inquiries. After that, we will announce an extraordinary meeting to consider personnel issues and move on," Arakhamia said.
Earlier on Thursday, at a parliamentary session, Arakhamia announced the initiative of the Servant of the People faction to collect MPs' signatures for holding an extraordinary meeting of the Verkhovna Rada on July 2 to consider bills concerning the consequences of the coronavirus disease COVID-19.
Deputy head of the Holos faction Yaroslav Zhelezniak, in turn, said that the Servant of the People faction initiated the collection of signatures for an extraordinary parliament meeting on July 2 to complete the consideration of amendments to the gambling bill and adopt three documents to combat the coronavirus pandemic.
However, deputy head of the Servant of the People faction Yevheniia Kravchuk said later that during consultations with the heads of factions and groups, the parliament speaker had decided not to hold an extraordinary meeting on July 2.
op