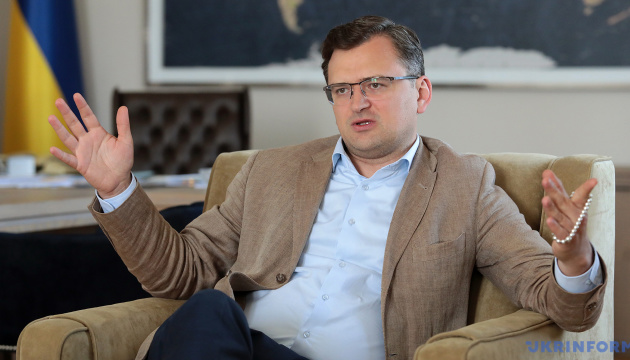 Ukraine demands return of Crimea but not compensation for illegal annexation – Kuleba
Foreign Minister Dmytro Kuleba excludes Ukraine's claim to Russia to pay compensation for the illegal annexation of Crimea.
The diplomat said this in an interview with Crimea.Realities portal in response to the question why Ukraine does not require reparations from Russia for the occupation of Crimea.
"Do you want us to recognize the illegal occupation, ask for compensation, or what? Like - pay money and everything will be fine? No, it won't. The strategy is completely different. That is why we are talking about temporary illegal occupation, emphasizing that this is a temporary phenomenon, it is illegal and is an occupation in accordance with international law. This is the starting position we are working with to ultimately put an end to this occupation," Kuleba said.
He added that Ukrainian companies, of course, have the right to demand compensation from Russia for property lost as a result of the occupation of Crimea. At the same time, the foreign minister stressed that Ukraine wants the Russian Federation to be recognized in judicial proceedings only as an occupying state.
"Our key task, in particular my key task as a representative of the Ministry of Foreign Affairs, is to keep this frame – a temporary illegal occupation," the minister emphasized.
ish