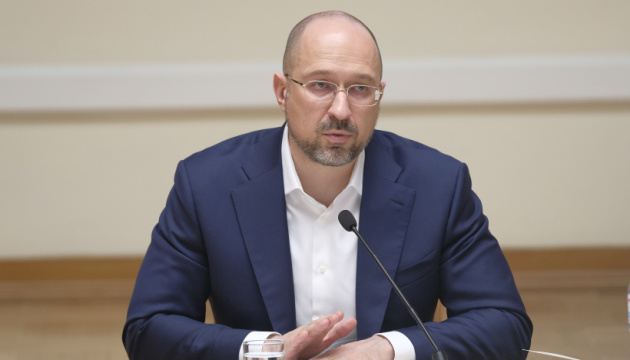 Govt to work according to its program, despite Rada fails to approve it – PM
The Cabinet of Ministers of Ukraine will work in accordance with its program of action, despite the fact that the Verkhovna Rada has not approved the document.
Prime Minister of Ukraine Denys Shmyhal wrote about this on Telegram, commenting on the results of the vote in the Verkhovna Rada on June 18.
"Parliament has not supported the government's program of action. For us, it does not change anything. We will continue to fulfill our tasks. This applies to the support of Ukrainian manufacturers, small and medium-sized businesses, energy workers, farmers, and many other steps that society expects. I have repeatedly said that our government is not interested in immunity – we are interested in the welfare of the country," Shmyhal stressed.
According to him, the program of action of the Cabinet of Ministers was an opportunity for MPs to demonstrate the unity in politics and concern for people's well-being.
Today, the Verkhovna Rada did not approve the revised program of action of the Cabinet of Ministers of Ukraine.
On June 12, the Government approved the revised program. In the evening, the document was already registered in the Parliament.
The Cabinet's program of action can be re-submitted to the Verkhovna Rada for consideration no earlier than one year after the day of disapproval.
ish