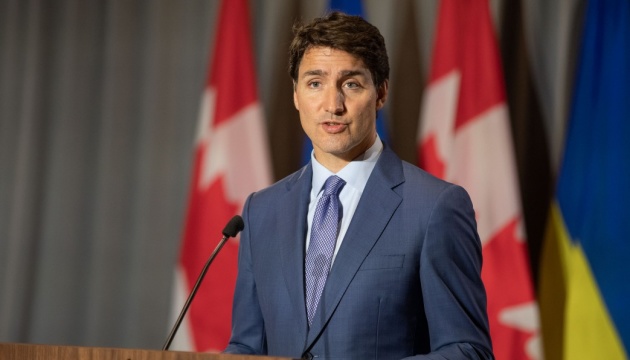 Trudeau supports extension of military training mission in Ukraine
Canada understands the importance of Operation UNIFIER in Ukraine and building up its military presence in the region.
This was discussed during a phone conversation between Canadian Prime Minister Justin Trudeau and Ukrainian President Volodymyr Zelensky on June 15, the Prime Minister's press service reported.
"They agreed on the importance of Operation UNIFIER and the good news that Canadian Armed Forces personnel are returning to Ukraine this month to resume training in support of the Security Forces of Ukraine," the report notes.
The two leaders spoke about the deep and strong bonds shared by Canada and Ukraine.
"Prime Minister Trudeau reaffirmed Canada's ongoing commitment to Ukraine's prosperity, security, and territorial integrity," the report says.
The Prime Minister and the President looked forward to continuing Canada and Ukraine's strong partnership – at the United Nations, at NATO, and in other international organizations – in order to advance shared priorities.
As reported, about 90 members of the Canadian Armed Forces arrived in Ukraine yesterday to participate in Operation UNIFIER.
ish