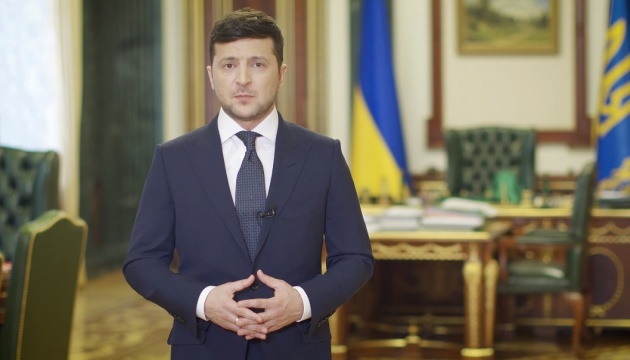 Zelensky asks Pope Francis to help release Ukrainians held by Russia
President of Ukraine Volodymyr Zelensky had a phone conversation with His Holiness Pope Francis on Friday, June 5.
According to the press service of the head of state, the conversation took place in order to develop the dialogue initiated during the official visit of Zelensky to Vatican City State on February 8, 2020.
"The parties discussed the current crisis caused by the COVID-19 pandemic, primarily the humanitarian challenges facing the world," the report says.
Pope Francis noted that he appreciates Ukraine's desire for solidarity.
Zelensky informed Pope Francis about the successful measures taken by Ukraine during quarantine, in particular the online learning for students. The good example of some Ukrainian churches in supporting the government's quarantine restrictions was also noted.
The president informed His Holiness about the security situation in Donbas and appealed to the Holy See for assistance in the release of all Ukrainians illegally detained in the occupied areas of Donbas, the occupied Crimea and Russia.
"We are looking for a solution to move forward in a peaceful settlement. Ukraine will not violate the "red lines" regarding its own security, sovereignty and territorial integrity," Zelensky stressed.
His Holiness thanked the president of Ukraine for his attempts to achieve a peaceful settlement, and also noted that he was dealing with the issue of the release of Ukrainian serviceman Vitalii Markiv.
The interlocutors discussed bilateral cooperation in the humanitarian sector. They agreed to strengthen cooperation in healthcare and environmental protection and implement joint initiatives in this direction.
The president reiterated the invitation to Pope Francis to make a visit to Ukraine.
His Holiness stressed that he appreciates Zelensky's efforts to end the war and achieve peace in Donbas.
ish