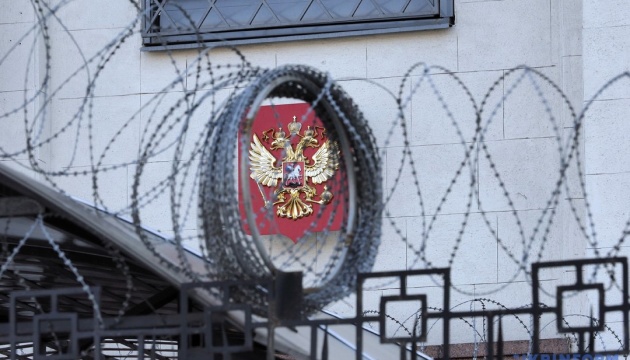 Norway says COVID-19 cannot be reason for lifting sanctions against Russia
Ukraine and Norway believe that the coronavirus pandemic cannot be the reason for lifting international sanctions against the Russian Federation.
This issue was discussed during a phone conversation between Deputy Foreign Minister of Ukraine Vasyl Bodnar and State Secretary at the Ministry of Foreign Affairs of the Kingdom of Norway Audun Halvorsen, the press service of the Ukrainian Foreign Ministry reported.
"The diplomats noted the high dynamics of a political dialogue and agreed to continue to take steps aimed at further strengthening of Ukrainian-Norwegian interstate partnership," the report says.
The parties discussed the current state of bilateral cooperation, taking into account the impact of the COVID-19 pandemic, noting the successful interaction in returning the citizens of Ukraine and Norway to their homeland.
Bodnar drew attention to the need to effectively counter Russia's attempts to lift the sanctions imposed by the international community under the guise of the COVID-19 pandemic.
"Audun Halvorsen emphasized that Norway's position on maintaining sanctions against Russia as an aggressor, as well as supporting the sovereignty and territorial integrity of Ukraine within internationally recognized borders, remains unchanged. In addition, he confirmed Oslo's commitment to continue implementing projects aimed at overcoming the consequences of Russian aggression," the Foreign Ministry said.
The interlocutors also discussed the prospects for bilateral cooperation on historical issues, in particular, on assessing the events of the Second World War and countering Russia's manipulation of this topic.
The parties also exchanged views on the interaction of Ukraine and Norway in multilateral formats, including at the UN.
ish