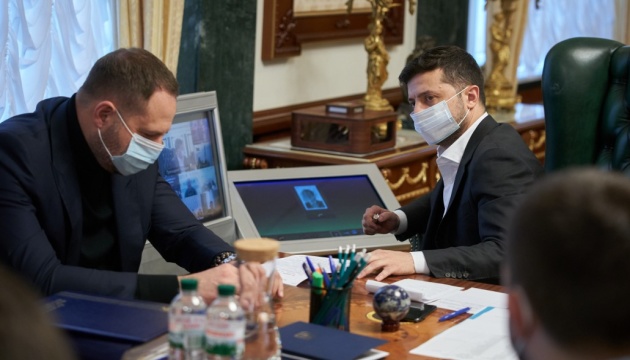 Ukrainians passed first challenges with dignity but should not be careless about coronavirus - Zelensky
Ukrainian President Volodymyr Zelensky has said that the current trend in the number of patients with coronavirus and those who recovered from the disease inspires hope that Ukraine has passed the first challenges with dignity.
He stated this on Tuesday, May 19, at a traditional meeting on preventing the spread of coronavirus disease (COVID-19), the presidential press service reported.
"The coronavirus epidemic has made us all take new decisions and accept new living conditions. All countries in the world have revised their approaches. Today's trend in the number of those who fell ill and those who recovered inspires hope that we have passed the first challenges with dignity. However, this does not mean that we should be careless about the coronavirus infection. We will do everything to guarantee the safety of Ukrainians," Zelensky said.
On March 12, the government introduced lockdown in Ukraine to combat the spread of the coronavirus disease (COVID-19). In particular, the work of subway systems in Kyiv, Kharkiv and Dnipro was halted, the movement of land transport in cities was stopped, intercity and interregional automobile, rail and air services were suspended.
On April 24, Prime Minister Denys Shmyhal announced a lockdown exit plan, which consists of five stages. The first easing of lockdown restrictions in Ukraine started on May 11. Currently, the lockdown has been extended until May 22.
As of May 19, Ukraine reported 18,876 COVID-19 cases. Some 260 new cases have been recorded in the past 24 hours.
Photo: President's Office