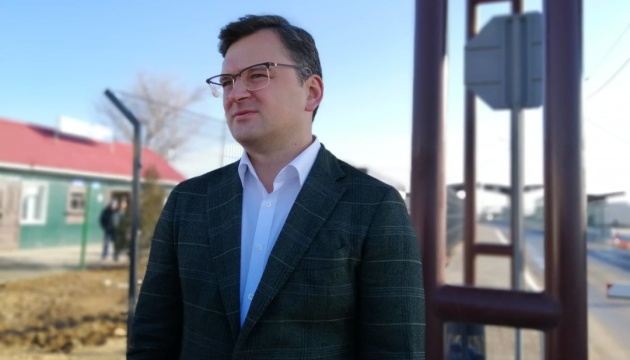 FM Kuleba: Ukraine to coordinate process of opening borders with European partners
Ukraine is liberal about opening its borders and intends to coordinate this process with European partners, considering the real situation with the pandemic.
"We will coordinate our actions with our European partners. When we mention Italy, the key point here is, of course, "within the Schengen area." That is, if Italy opens [its borders] and our immediate neighbors do not open, it will be quite difficult to get to Italy," Minister of Foreign Affairs of Ukraine Dmytro Kuleba said in an interview with RBC-Ukraine, commenting on Italy's intention to open borders within the Schengen area on June 3.
At the same time, he added that Ukraine had recently opened one more crossing point on the border with Poland – pedestrian crossing point "Shehyni".
"We are absolutely liberal in this regard, but we will take into account two factors: the first - how partners open the border, and the second - the real situation with the pandemic in Ukraine. But no one is going to keep Ukrainians under lock and key, we have no such ideas," Kuleba assured.
As reported, on March 12, the Government introduced the quarantine in Ukraine to counteract the spread of COVID-19 coronavirus infection. In particular, trading establishments were closed except groceries, pharmacies, gas stations, and banks. The operation of subway in Kyiv, Kharkiv, and Dnipro, municipal, intercity, and interregional road, rail, and air transport services were suspended. On March 28, Ukraine completely closed its border for scheduled passenger services, including air services.
The quarantine was extended until May 22 but restriction measures were eased from May 11.
The Ministry of Infrastructure of Ukraine and the Ministry of Foreign Affairs organize a number of special flights to return Ukrainian citizens home.
ol