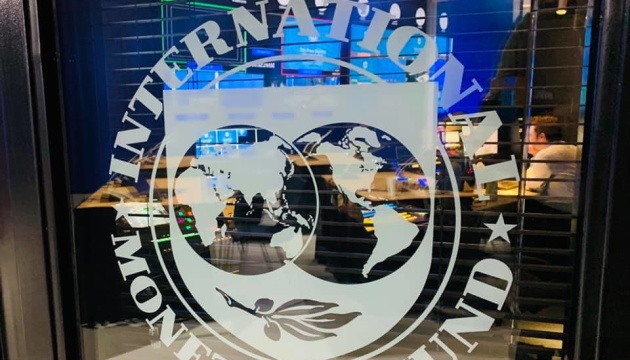 International investors urge Ukraine to agree with IMF on new program
The U.S.-Ukraine Business Council (USUBC) has called on the leadership of Ukraine to reach a new agreement with the IMF to continue large-scale reforms and to avoid default in any circumstances, USUBC has said in a statement obtained by Ukrinform.
"The government of Ukraine must move quickly and decisively to reach a new agreement with the International Monetary Fund (IMF) (Extended Fund Facility, EFF), to strengthen its economic position during this unprecedented crisis and allow Ukraine to continue to accept total responsibility for all of its sovereign debt," the statement reads.
It notes that "Ukraine has over the past several years taken a considerable number of concrete steps to boost private sector investor and business confidence" and "has worked to demonstrate to the world and to its domestic and international investor community that the country is a reliable and stable partner." The banking and monetary system of Ukraine has stabilized and has been experiencing growth. There has been a strengthening of the hryvnia and the ability for private companies to borrow money at declining rates of interest.
Therefore, any actions otherwise "would produce a staggering sequence of negative, long-term, consequences for investors, for business confidence, the expansion of job opportunities, support from the international community," USUBC said.
"Any and all discussion of default should not be considered under any circumstances," the statement reads.
At the same time, USUBC said it was pleased to read the latest statement by IMF Managing Director Kristalina Georgieva about "very good progress" in the discussions with the Ukrainian authorities on the new Extended Fund Facility (EFF) arrangement.
"Ukraine's leadership, President Zelensky, his administration, the Prime Minister, Cabinet of Ministers and Verkhovna Rada of Ukraine need to continue the path of stability and major reforms even in the face of the COVID-19 challenge," USUBC said.
On March 30, Zelensky called on the Verkhovna Rada to adopt two laws needed for assistance from international financial partners.
op