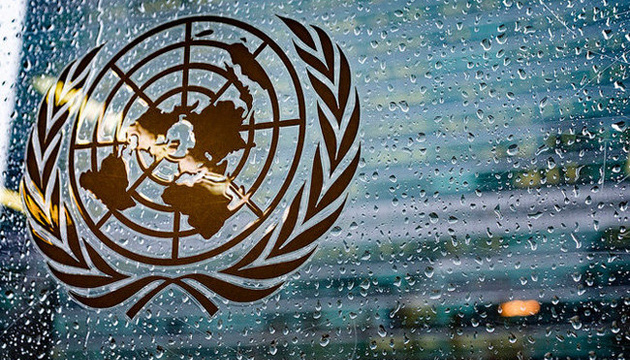 Ukraine appeals to UN Secretary-General over Putin's visit to occupied Crimea
Ukraine has appealed to the United Nations Secretary-General and the UN Member States with a request to condemn the arbitrary visit of Russian President Vladimir Putin to the Ukrainian Crimea.
"Putin's visit to the temporarily occupied Crimea, which was not agreed on with the Ukrainian authorities, is a gross violation of the sovereignty and territorial integrity of Ukraine, the UN Charter and the resolutions of the General Assembly," Permanent Representative of Ukraine to the UN Serhiy Kyslytsia said in an exclusive comment to Ukrinform.
He stressed that the Kremlin would not succeed in changing the status of Crimea, which is enshrined in the Constitution of Ukraine and is recognized by the international community, and that neither the visits of the Russian leadership nor the construction of the so-called "Crimean Bridge" from the territory of the Russian Federation to the occupied peninsula, nor other attempts of the Russian Federation would help.
"We called on the UN Secretary-General and the Member States to condemn this illegal visit," Kyslytsia stressed.
Permanent Representative of Ukraine also noted that under the Fourth Geneva Convention, the Russian Federation, as an occupying power, should maintain adequate hygiene and sanitation standards for the population living in the occupied territory and provide them with food and health care.
"We expect that the Russian authorities will inform Ukraine and the international community about the measures they take to protect Crimeans from the Covid-19 pandemic," the Head of Ukraine's Permanent Mission to the UN said.
The Ministry of Foreign Affairs of Ukraine expressed a strong protest in connection with yet another visit of Russian President Vladimir Putin, which had not been agreed on with Ukraine, to the annexed Crimea and considered this visit as a gross violation of Ukraine's sovereignty.
ol