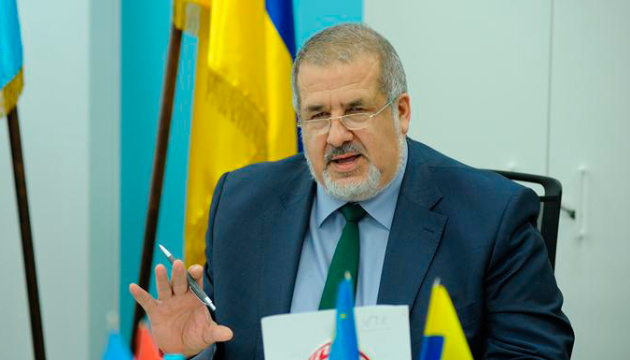 Chubarov: Russia using in Crimea same levers of pressure as in Chechnya and Dagestan
Russia arrests all people in Crimea who oppose the annexation, uses the same levers of pressure it used in Chechnya, Dagestan and Ingushetia, and ousts Crimean Tatars from the peninsula.
"The authorities of Russia arrest in Crimea all those who oppose annexation. Arrested Crimean Tatars are accused of terrorism. Russia applies in Crimea the same levers of pressure used in Chechnya, Dagestan and Ingushetia. A similar situation took place in the USSR," Chairman of the Mejlis of the Crimean Tatar people Refat Chubarov said in a commentary to Anadolu Turkish news agency.
Chubarov drew attention to the attempts of the Russian authorities to change the ethnic map of Crimea by settling Russian citizens on the peninsula.
"Crimean Tatars are being ousted from the peninsula. Instead, ethnic Russians are settled in Crimea. According to the UN, Russia resettled 140,000 residents of Russian regions to Crimea in 2019. Experts believe that this figure is many times greater. The situation experienced by the population of Crimea can exclusively be called a crime," he stated.
According to Chubarov, the situation on the peninsula changed after Russia had invaded Crimea.
"The residents of the peninsula are deprived of basic rights, including the right to freedom of expression and assembly. Over the past six years, no rally has taken place in Crimea," he said.
On March 16, on the anniversary of the illegal referendum in Crimea, Turkey once again confirmed its support for the territorial integrity and sovereignty of Ukraine and the non-recognition of the annexation of the peninsula.
ol