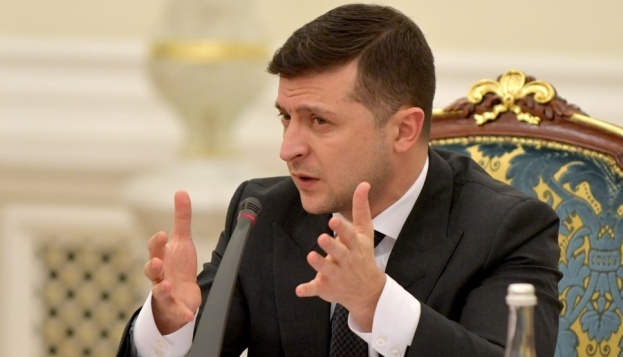 President: Ukraine should convince Europe of desire for closer integration
Ukraine should have the European integration prospects confirmed by the European leaders.
"We need to give people confidence that the European Union is waiting for Ukraine… People don't really believe in words. Or rather, people believe in words only for a stretch of time. Then they start to look for action," President of Ukraine Volodymyr Zelensky told The Guardian in an interview.
According to him, German Chancellor Angela Merkel understands it.
Convincing Merkel and others of Ukraine's desire for closer integration into Europe is vital, Zelensky says.
At the same time, the President of Ukraine added that watching Brexit unfold from Kyiv had been a "strange experience"– seeing a country rush to exit the EU when Ukraine is so keen to join.
ol