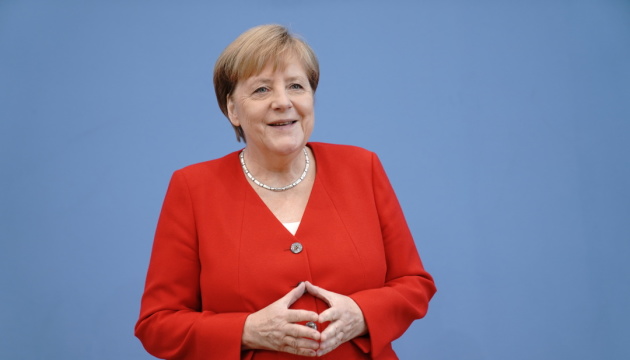 Merkel invites newly appointed Ukrainian PM Shmyhal to visit Germany
German Chancellor Angela Merkel congratulated Prime Minister of Ukraine Denys Shmyhal on his recent appointment and expressed her willingness to deepen bilateral relations.
"We would like to further deepen our bilateral relations. In the future, we want to make greater use of the opportunities of close economic cooperation," reads the letter posted on the website of the head of the German government.
Merkel noted that Germany-Ukraine bilateral relations had reached a high level thanks to increasingly closer cooperation in recent years.
She assures that the Federal Government will continue to support the head of the Ukrainian government and the entire Ukrainian government, especially in the areas of decentralization, energy efficiency, the fight against corruption and the judiciary.
To discuss these and other topics, Merkel invited the newly appointed Ukrainian Prime Minister to visit Berlin. The timeline of the visit have not yet been determined, but as it became known to an Ukrinform correspondent, late March had been discussed before the new composition of the Ukrainian government was appointed.
ol