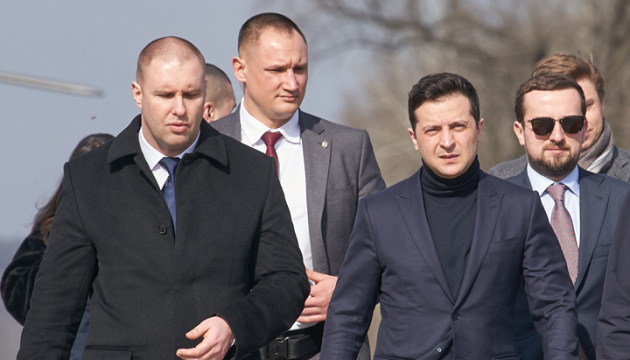 Zelensky intends to visit all Ukrainian regions in coming months
President Volodymyr Zelensky has said he intends to visit all regions of Ukraine in the coming months.
He stated this at a meeting with local residents and media representative during his working trip to Poltava region, an Ukrinform correspondent reported.
"I want to visit all the regions of Ukraine in the coming months. I want to understand all the problems. The government and the prime minister will solve them. We really want to see everything with our own eyes," Zelensky said.
He said he was told that all Ukrainians were dissatisfied with the healthcare reform, but then he saw that it was not actually true.
"We have visited [Poltava Regional Hospital], and we see that there are many people who see that there will be changes in the quality of healthcare. The same situation when I was told that everything is fine in the industry. Yesterday we met with [Poltava business representatives] and saw that almost everything was not fine with industry," he said.
Zelensky added that officials from the President's Office register all the problems in the regions that people tell him about, and then they will report to the government and expect for government's strategy for solving these problems.
iy